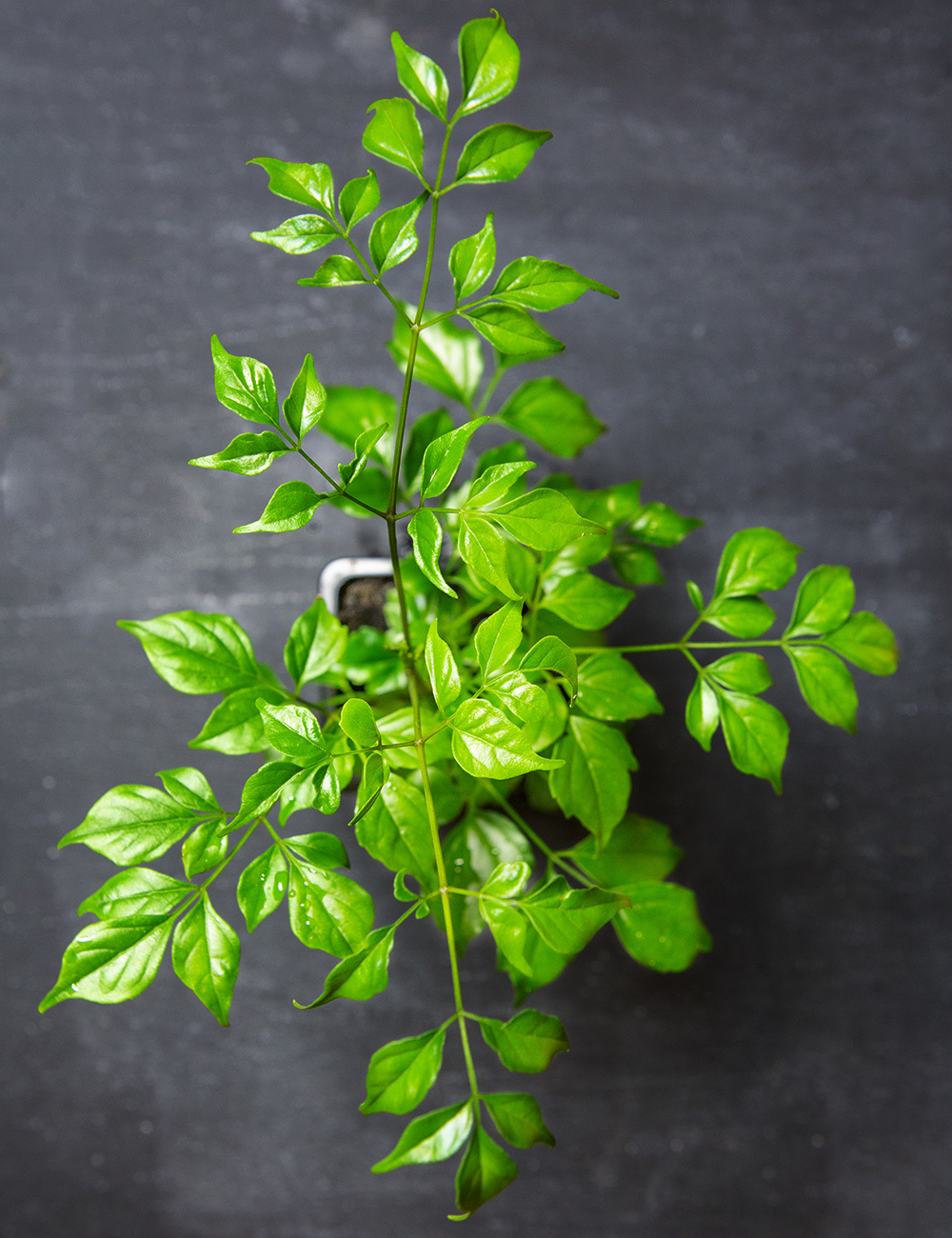 Rademachera China Doll Plant
Elegant branching.
This product is currently out of stock and unavailable.




This plant is a total doll. The small, bipinnate foliage his lovely and glossy and masses on the well branched stems. It is like having your own little rainforest tree.
It is quick to grow and establish with good vigour. It responds well to pruning so you can trim it if it grows too big for its boots. If you live in a warm climate they can be grown outdoors, they will remain contained in a pot, but can grow quite large in the soil. Outdoors they might even flower.
Another common name is Asian Bellflower but it is unlikely to bloom indoors.
SIZE (HxW): 30-150cm x 20-80cm
I SEE THE LIGHT: They grow best in a bright, indirect light – if you need a light to read by during the day in their position, it is too dark and they will be lanky.
I NEED A DRINK: Water well in spring/summer and only weekly to every other week in winter – they don't like to be cold and wet. If they are left to sit in water they tend to rot. Flush the pot in spring and summer with a good dose of water to remove excess salts and then ensure it drains before putting it back in location.
If you are running the heating throughout winter, don't forget this is a rainforest plant so it will need a bit of extra humidity, a pebble tray is ideal if you don't have a humidifier. You might find you need this year round if you live in an apartment.
I will Survive: It is best to keep them away from heater vents and draughty windows. You will only need to repot every few years as they become really root bound. They are best eased into change gradually, if you move them to a dramatically different position in terms of light/temperature they find less favourable they may drop their leaves. If this happens, take a step back, give them a trim and some seasol and reduce watering while they restabilise.
Add a diluted liquid fertiliser every other month in spring/summer.
Supplied as: Pots
Size: 7.5 cm
| | |
| --- | --- |
| Code | RMSCD |
| Botantical name | Radermachera sinica |
| Height | 30-150cm |
| Width | 20-80cm |
| Flowers | Nil |
| Climate | Cool to Tropical |
| Availability | Australia wide |
| Frost hardiness | Frost Tender |
| Aspect | Filtered Light |
| Supplied as | Pots |
| Size | 7.5 cm |
| Water needs | 2 |