Bulbs for lazy gardeners
Spring flowering bulbs are surrounded by all sorts of myths, that they need to be dug, chilled and mollycoddled … well that isn't always the case. There are spring bulbs out there that are happy to be simply planted and will return year in and out with a reliable show. They are known as naturalising bulbs. These bulbs are perfect for beginners, lazy gardeners, or those with enough on their plate, because they are so low maintenance.
Whether it be an informal drift of daffodils, a pocket of brilliant blue grape hyacinths or a free flowing patch of bluebells spreading underneath a flowering cherry tree, these spring bulbs will take your breath away.
Best of all – anyone can create these natural and inspirational plantings. Spring bulbs can be naturalised in the lawn*, in the orchard, under deciduous trees, along the drive, lining a winding path on steep embankments or simply in the garden.
The aim of naturalising spring bulbs is to create a natural, informal kind of beauty that is easy to maintain. Once established, naturalised spring bulbs are permanent, trouble free and better looking with every passing year.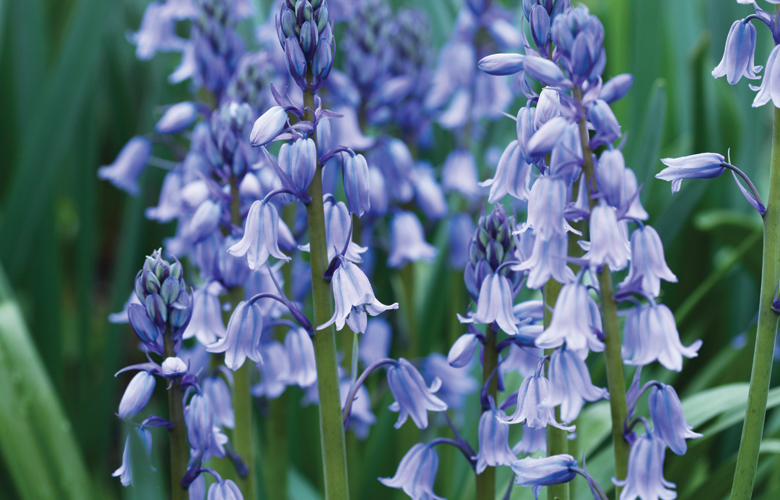 The art of creating the `natural` look
We think that Gertrude Jekyll used the best method for avoiding `contrived` plantings when naturalising spring bulbs. She simply threw a bucket full of potatoes in the general direction of where she wanted the spring flowering bulbs and where each potato fell she planted a bulb. If you`re planting smaller bulbs, it`s just as easy to scatter the bulbs over the soil and plant them where they land.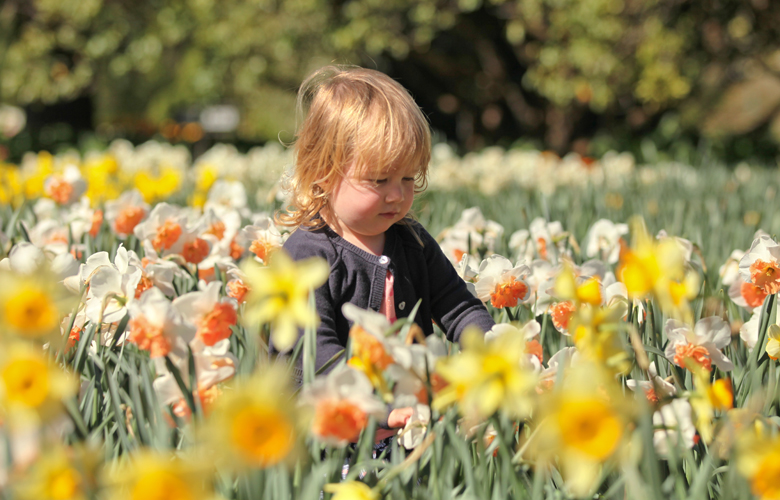 Planting for a permanent display
As the spring bulbs you plant to naturalise will be there for many years, it`s a worthwhile investment of your time to ensure you've chosen the right spot and the soil is well prepared.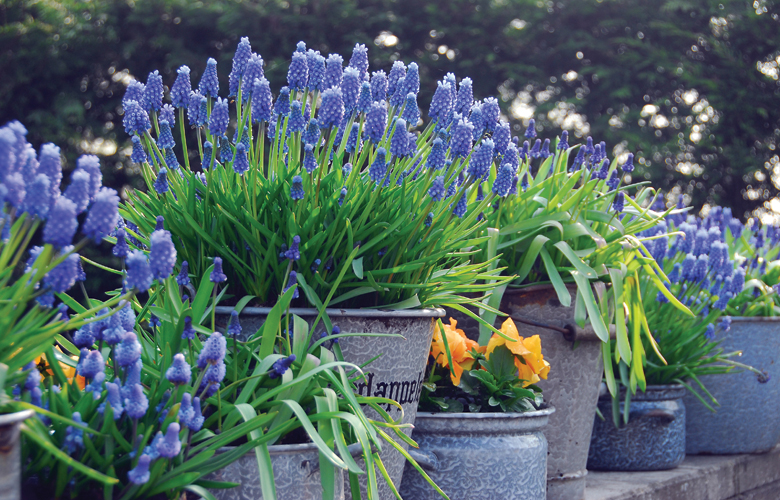 Choosing a suitable site
Firstly, choose a site with free draining soil and where you can resist the urge to mow the foliage off before it has fully died back naturally – as the bulb foliage will take around 2-3 weeks to brown. A wild `meadow` part of the garden is ideal where you can allow the grass to grow long and luscious. (For a pretty effect, simply mow meandering pathways through the long grass or a border!). The site should also be shaded in summer so the bulbs don't overheat, if shade isn't available add a layer of mulch to protect them.
Select the spring bulbs
There are many spring bulbs that will naturalise easily in the cooler climates with the traditional favourite being Daffodils. Other suitable bulbs include Bluebells, Grape Hyacinths, massing Freesias, Anemones, Ixias, Dutch Iris, Bearded Iris, Sparaxis, Tritonia, Watsonias and many many more.
Plant the bulbs
Use a hand trowel or a specially designed bulb planter to dig your holes. If the soil is particularly compacted it`s ideal to fork the area over firstly to loosen it up and improve drainage. Dig one hole per bulb, place the bulb in and back-fill. Sprinkle a little fertiliser over the top and water in, simple as that!

Caring for your naturalised bulbs (it's very easy)
Naturalised spring bulbs are, by their very nature, easy care. They have a few basic needs and the results are breath-taking.
Their FIRST requirement is food. Fertilise using a bulb fertiliser (or Blood and Bone, chicken manure, etc) and apply a handful twice annually. Once in autumn and again in late spring.
Their SECOND requirement is water. Like all spring bulbs, naturalised ones like to be watered whilst actively growing and allowed to dry out whilst they're dormant. Often this requires no action on your part as our natural rainfall is in sync with their life cycle.
Their THIRD requirement is that their foliage be allowed to grow unimpeded (ie: do not mow it or pull it out until it has yellowed!). This is very important because the leaves act like solar panels and collect the energy which the bulb needs to produce flowers in the following season.
If you follow these basic requirements you'll be able to enjoy a breath-taking display of natural spring bulbs for very many years to come, and each year it will take your breath away.

* We recommend the following regime for lawn planting: Keep mowing over your naturalised planting until the green tips appear and then mow once more on your highest possible setting. The next mow should not be until after the foliage dies down in late spring to early summer.