Harness the power of colour with spring bulbs
With Spring bulbs you can harness the power of colour to transform an ordinary garden display into a fine piece of artwork.
Well placed colour in the garden has the power to set moods, create visually pleasing 'pictures',  express individual style and even change the perceived size and shape of an area. So it makes sense when planning a garden to give colour just as much consideration as we do when planning the interior of our homes. Spring bulbs are the perfect garden accessory.
Tips for getting colour with bulbs
Keep it simple – try limiting yourself to one or two colours.
Start with safe combinations or your favourite colours.
Don't be too strict but resist the urge to include too many colours (the result can be chaos!).
Experiment with different colour schemes in different parts of the garden.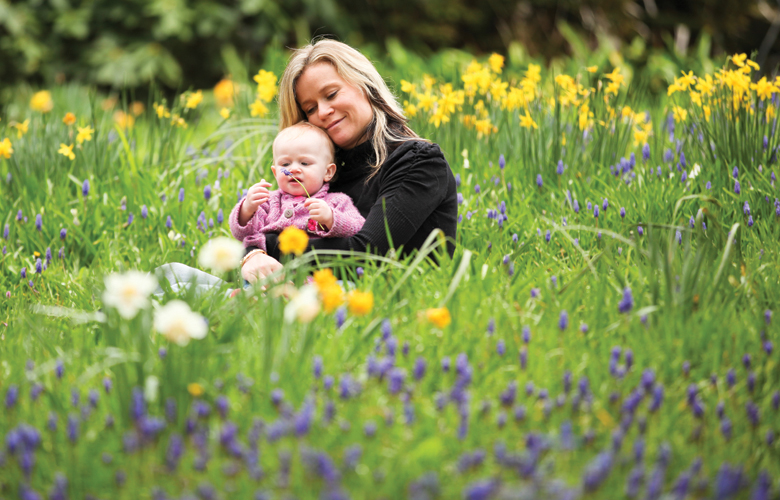 Bulbs make colour co-ordination easy!
Spring flowering bulbs are invaluable for creating great garden pictures. Not only are they a rich source of colour, they're also easy to use, versatile and flexible. Their brilliant splashes of colour can be enjoyed almost anywhere in the garden: borders, rockeries and all manner of containers.
Bulbs also blend well with annuals and perennials: so try some under-planting and over-panting in different colours. Part of the appeal of spring bulbs is that they can also be dug and moved annually which means you can experiment with new colour combinations every year!
When choosing the basis of your colour scheme, you might also like to consider the 'temperature' of the colours. 'Warm' colours (including reds & oranges) are invigorating as well as comforting whilst 'cool' colours (such as blues and greens) are calming and relaxing.

Developing colour skills is easy. Simply start with the basics.
You don't need any magical ability to create effective colour solutions. Simply start with one of the three basic ways of combining colour and then be guided by the colour wheel. Your three choices are:
Monochromatic – based on one colour and an exploration of all its shades, our Romantic Blend of Ranunculus is an example of this (and all the hard work is done for you!);
Harmonious – based on adjacent colours ie those no more than two colours apart on the colour wheel such as orange, yellow and red Freesias;  or
Complementary: i.e. colours which are opposite each other such as blue and orange, here you could use Grape Hyacinths and Miniature Daffodils.
Tulips are especially versatile as they have such an expansive colour range. You could underplant them with Forget Me Nots or Pansies.
Start now – you'll be delightfully surprised at the results from just a little planning! And, with just a practise, you too will be creating brilliant garden 'pictures' with confidence.