Top Tips for growing Tulips in Australia
You can grow these exotic beauties in your own backyard, below we have a few guidelines to help you on your way, so you can grow Tulips here in Australia.
When you buy spring flowering bulbs such as Tulips, we have done all the hard work for you, the flower is already formed. So they are guaranteed to grow and flower for you, providing you look after their basic needs of water and fertiliser. But how do you get them to return each year and be at their best? Here are some of our tips.
How to get Aussie Tulips to return each year
While you may have to get in early to purchase the bulbs that you want before they sell out, hold off on planting them until late April, early May. We do this because the soil temperature is cooler at this of year, anything below 14C is perfect. An easy way to remember this is to plant your Tulips around Mother's Day!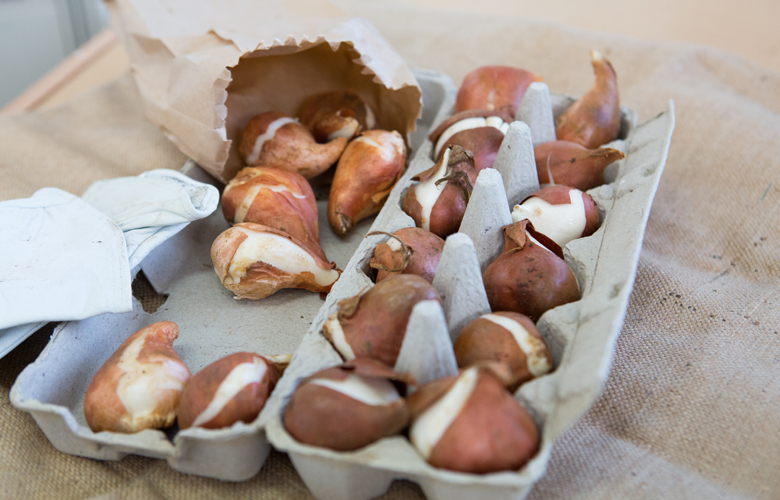 Plant your Tulips a little deeper, because the soil will be cooler. The old saying is to plant your spring flowering bulbs twice as deep as the bulb is high. As the Australian climate is somewhat warmer than the European one, we recommend you plant your bulbs to a depth of three times the height of the bulb, this will help keep them cooler.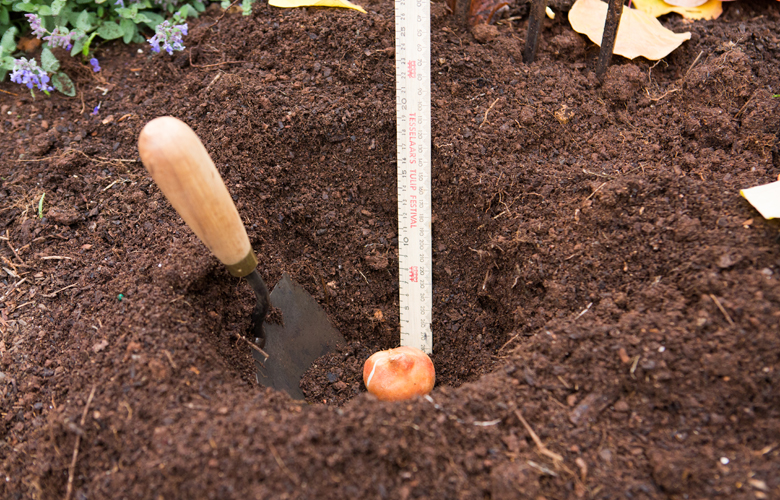 If you live in an area that receives cold winters you can leave your bulbs in the ground, provided it is shaded over summer. An easy way to do this is planting your Tulip bulbs in combination with summer perennials. When the Tulips are glorious, the perennials are small, and as the bulbs are dying down, the perennials are coming into their own, and will shade the ground through summer. You could also choose a spot beneath a deciduous tree, or add a thick mulch to aid insulation and keep the soil temperature cool.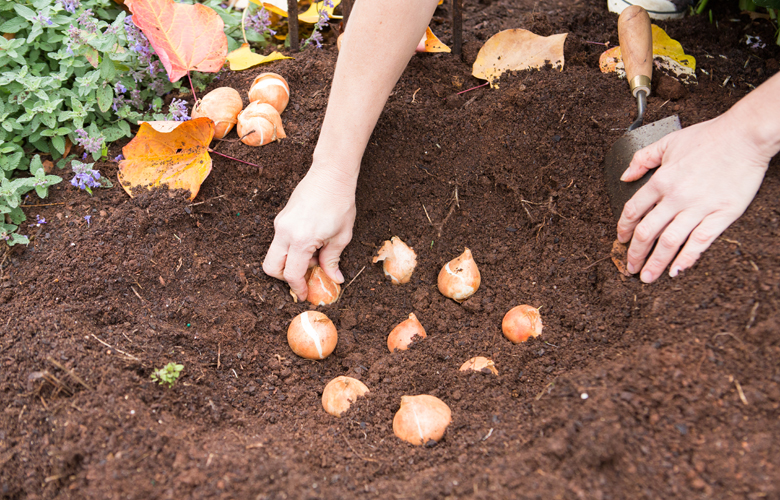 If you can't fulfil the requirements of the above point, then it is a good idea to lift your bulbs. You must first wait until the foliage has browned, then gently dig them up. Lay them out to dry, once the foliage has dried and become brittle it can be removed from the bulb and tossed onto the compost. You can then store your bulbs in an open paper bag, orange bag, old stocking, where they get a bit of air circulation, not a sealed container that may have condensation. Store them in a cool place (less than 20C), then bring them out to plant again in autumn.
It's Easy – have a go!
So these are the basics for good Aussie Tulips. You can use the same ideas for most spring bulbs including Daffodils and Hyacinths. You might have some tips or experiences of your own, we would love for you to share them with us on our Facebook or Twitter pages.  You can always sign up for our newsletters for updates, news and special offers.